Colorful Halloween Costumes of GAIE students
Special food stands along with Halloween fashion shows and entertaining performances marked a memorable Halloween festival in the last days of October, 2014 for students of the Asian International School and Saigon International University (SIU) – members of Group of Asian International Education.
Let's have a look back on great Halloween moments at GAIE 2014

The beautifully decorated food stand of SIU students

Lovely SIU students next to their food stand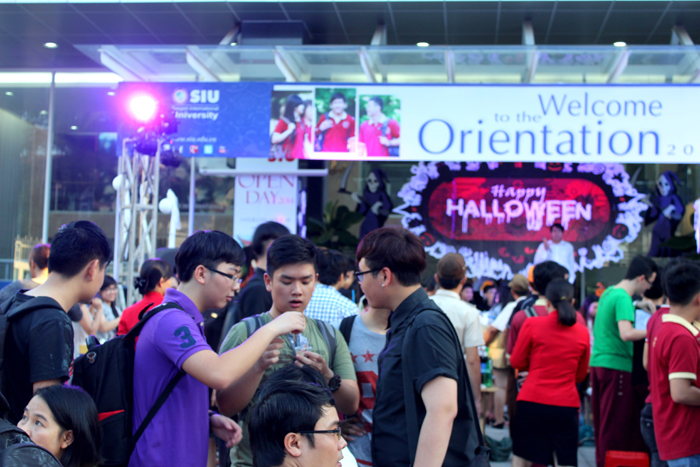 The exciting atmosphere at the party

Jack-o'-lanterns of Asian School students

Impressive Halloween costumes

Students disguise themselves as zombies and vampires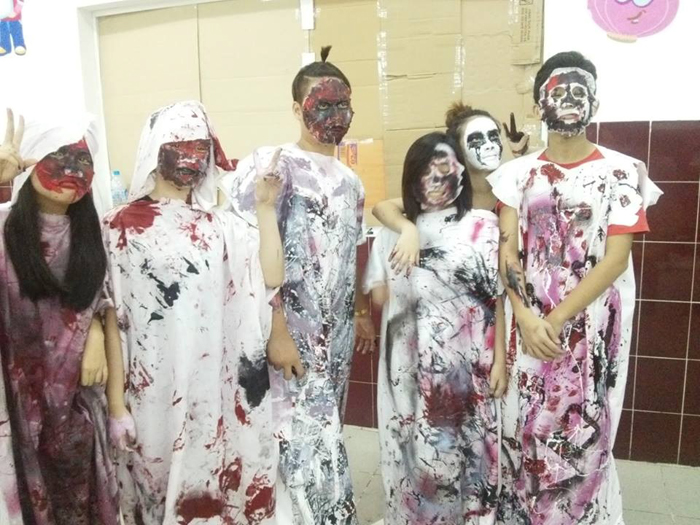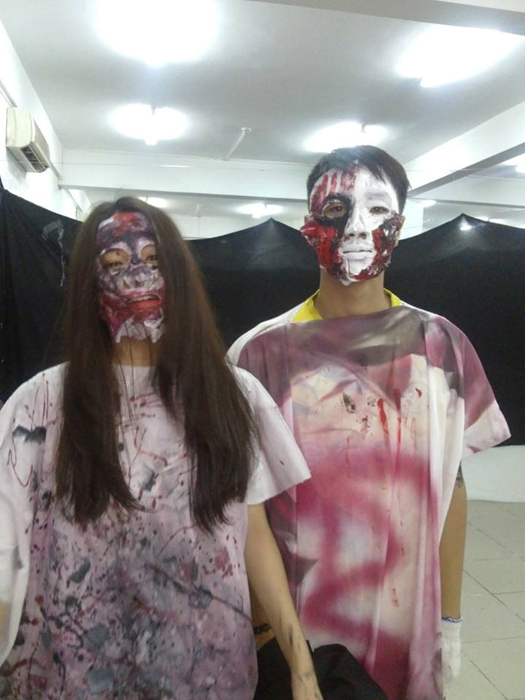 "Haunted house" of Asian School students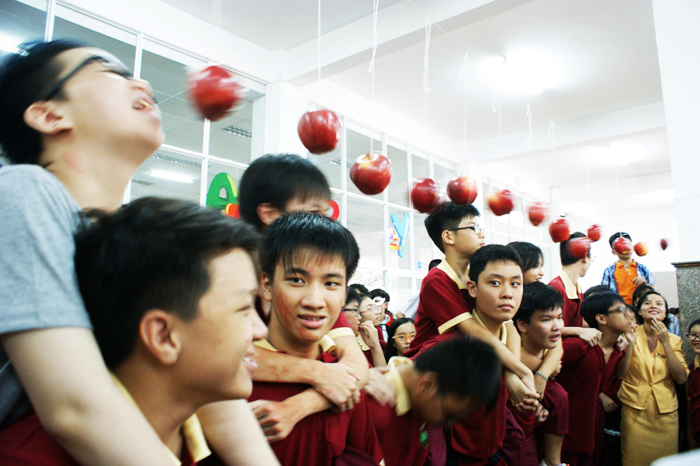 Apple- eating game

Mummy wrapping game

SIU students in Halloween night

The brilliant stage at Lewis Campus – SIU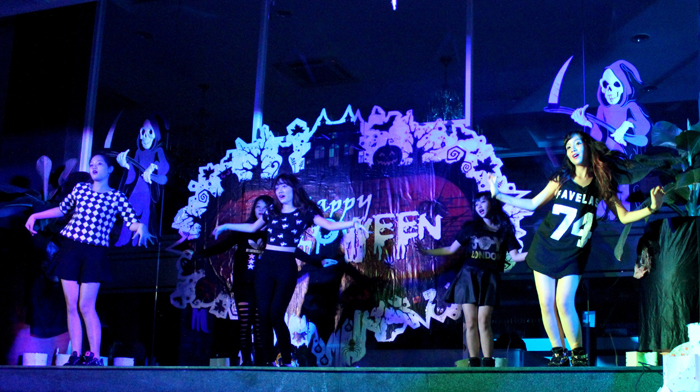 Well applauded performances of SIU students
The Group of Asian International Education (GAIE) includes The Asian International School, The Institute of Asian Studies (IAS) and The Saigon International University (SIU). Established in 1999, GAIE is the largest system of education and scientific research in Vietnam with:

* 43,425 students from 23 countries have been studying at 14 campuses;

* 335 prizes for excellent students, 145 prizes in sporting competitions at district and city levels;

* 65 local and foreign companies support SIU's internship program;

* 2,200 Vietnamese and foreign teachers & staff members with Bachelor's degree, Master's degree, PhD, associate professorial level and professor level are working;

* 1,016 students study abroad at 79 schools in 11 countries across 4 continents;

* Nearly 80% of students get a job; some of them even set up their own business, offering jobs to other people. Over 20% of students continue higher educational levels; many of them are successfully transferred to universities in countries all over the world.

* Member of top accreditation bodies in the US: the International Assembly for Collegiate Business Education (IACBE) and the Association to Advance Collegiate Schools of Business (AACSB).

* Members of GAIE are now co-operating with some prestigious institutions like Suffolk University, Truman State University, Missouri University of Science and Technology and EF Education First, USA; James Cook University Brisbane, Australia; Saxion University, Netherlands; Ritsumeikan University & Asia Pacific University, Japan; Buckinghamshire New University and King's College London – ranked 19th in the world, UK.